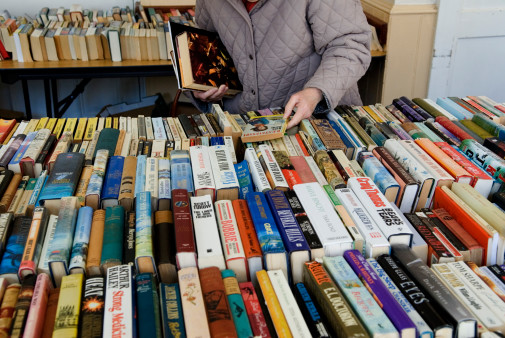 Used Book Sales
Ongoing book sales help fund library programs
The Friends of Queen Anne's County Library raises funds for enhancing library programs through ongoing sales of used books in the lobbies of both the Kent Island and Centreville libraries. In addition, the Friends holds an Annual Book Sale, at which community members can select from hundreds of used books to expand their home libraries.
Prices
Hardcover Books - $2
Paperback Books (most sizes) - $1
Audiobooks - $1
DVDs - $1
Pocket-sized Paperback Books (4.25 in x 7 in) - 25 cents
Children's Books - 25 cents
CDs - 25 cents
VHS tapes - 25 cents
Magazines - free
Friends Annual Book Sale - 8/25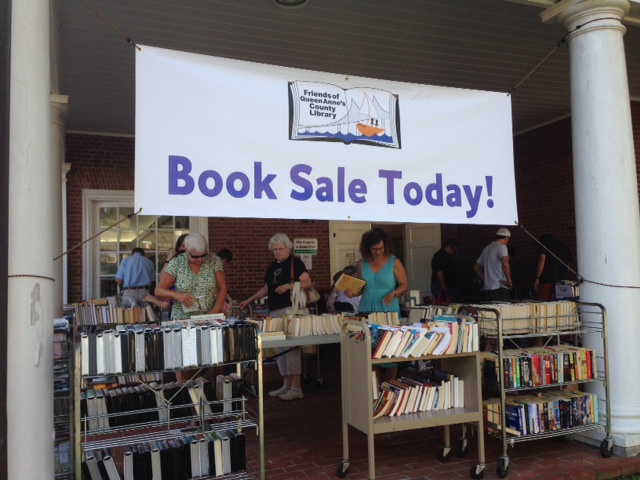 View information about our upcoming Annual Book Sale on Saturday, August 25, 2018.View Now
Questions?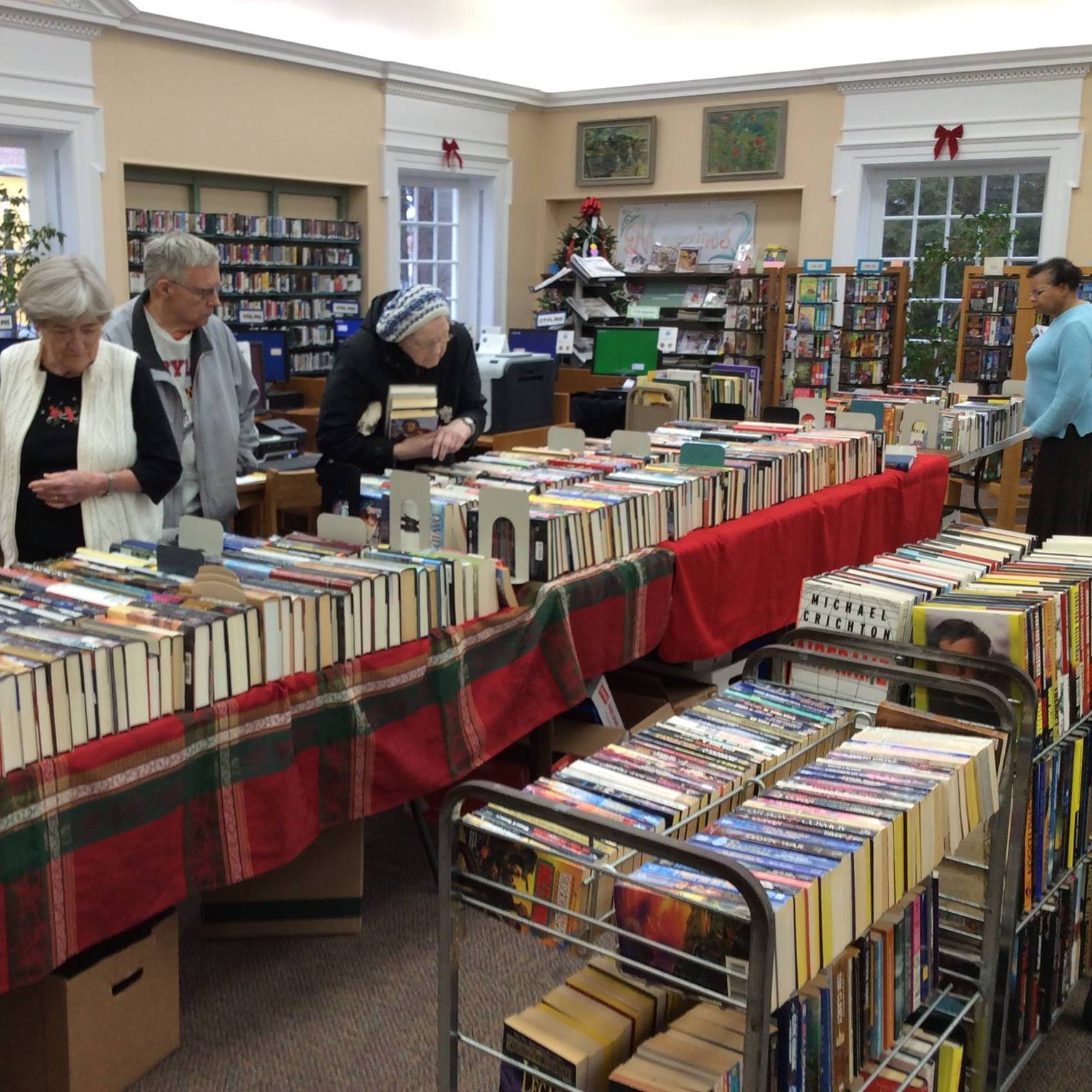 If you have any questions about upcoming book sales or donations, please feel free to get in touch.Contact Us
Book Donations
The Friends appreciate donations of gently used books to be sold.  Please remember that the books you donate must be sellable; as you cull your personal library, please consider the following donation guidelines:
Donations can be delivered to the circulation desks at Kent Island or Centreville libraries during regular library hours. Please do not leave books outside of the buildings or in the library lobbies.
*PLEASE NOTE: Due to construction and renovation efforts at the Centreville branch in Winter/Spring 2017, no donations will be accepted at the Centreville library at this time. Kent Island will continue to welcome donations during regular library hours.