Donation Day
February 27 @ 10:00 am

-

12:00 pm
Event Navigation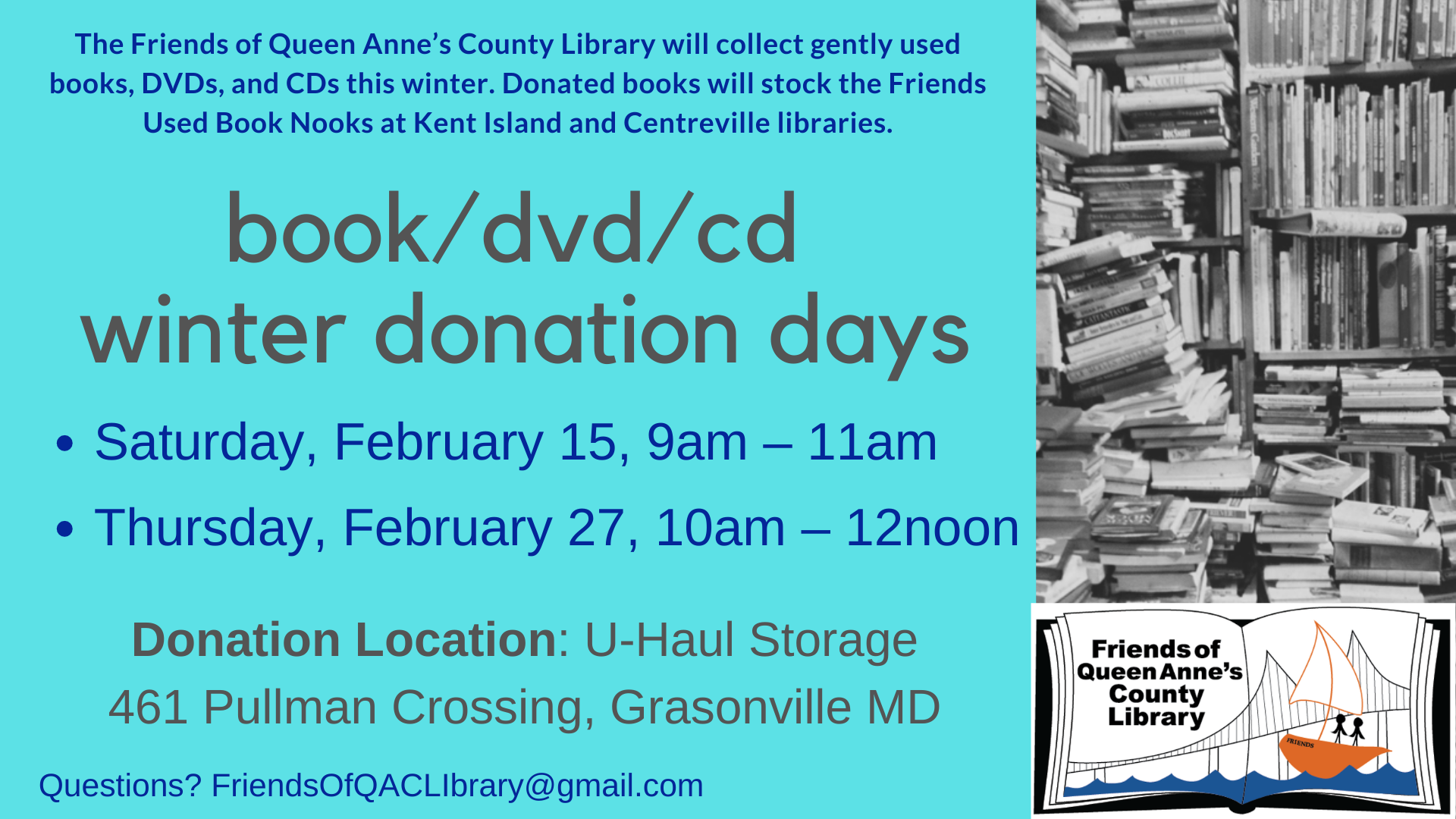 While the Friends of the Library accept small donations of gently used books, CDs, and DVDs throughout the year at Kent Island and Centreville libraries, a lack of storage space limits the amount of donations we can generally manage.
This winter, the Friends are able to accept donations of large collections of books at an offsite storage facility. Just pull your car up to the U-Haul Storage center on one of our two Winter Donation Days, and load all of your books (and DVDs and CDs) onto a cart to be taken away!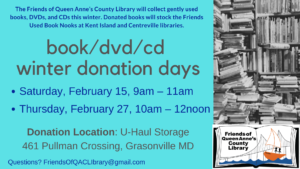 Books, DVDs, and CDs collected on our Donation Days will stock the Friends Used Book Nooks in Kent Island and Centreville libraries, as well as the Friends Annual Book Sales (Friday, March 13, 2020, at the Centreville Branch; Friday, August 21, 2020, at the Kent Island Branch). The sales of these books are a major source of income for the Friends and allows us to provide ongoing support to library programming.
Please be sure to review the guidelines for what materials can/cannot be donated at http://friendsofqaclibrary.org/book-sales/. Donors will be expected to dispose of any materials which don't meet our donation criteria.