Quilt Raffle
May 16, 2022

-

November 29, 2022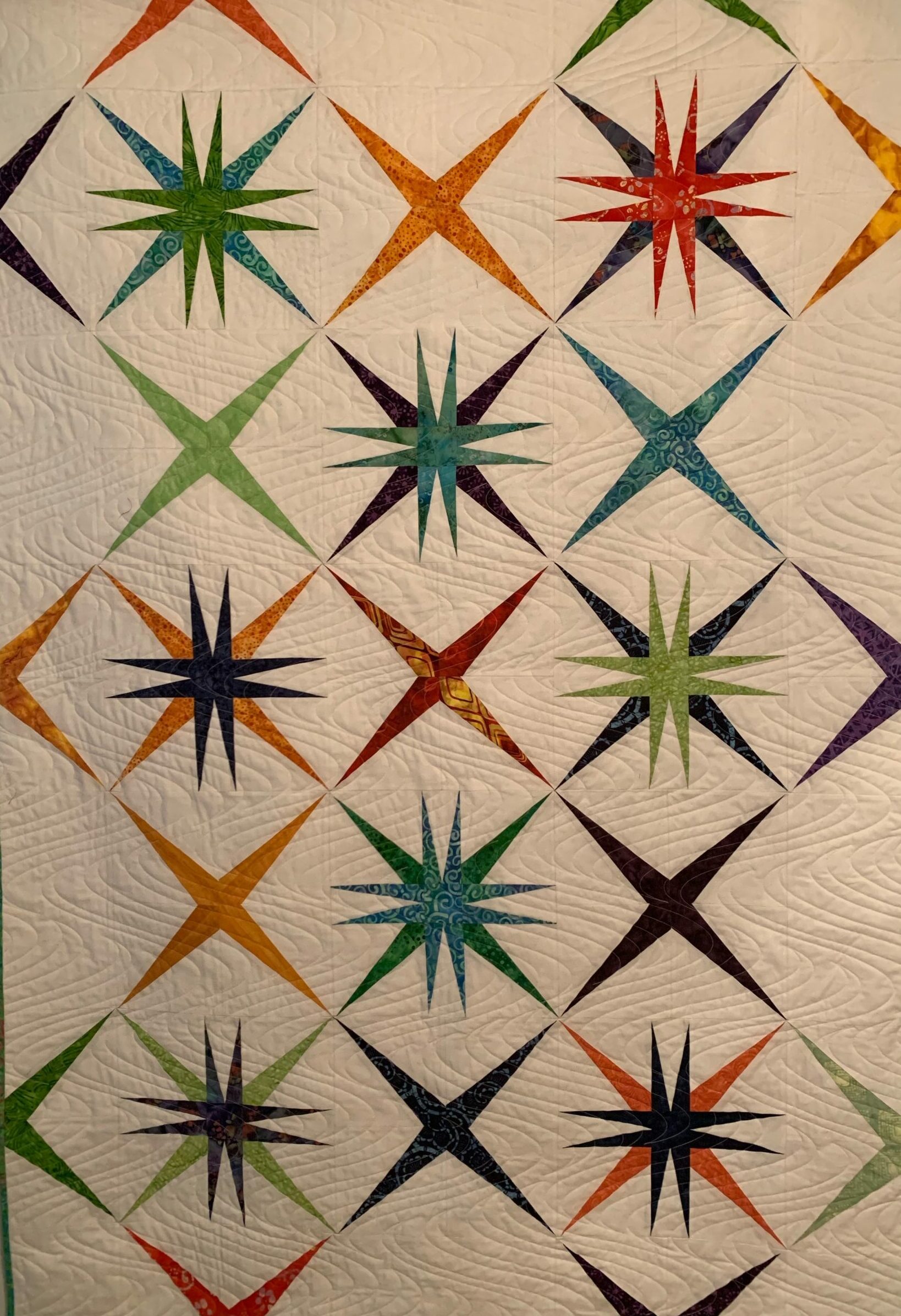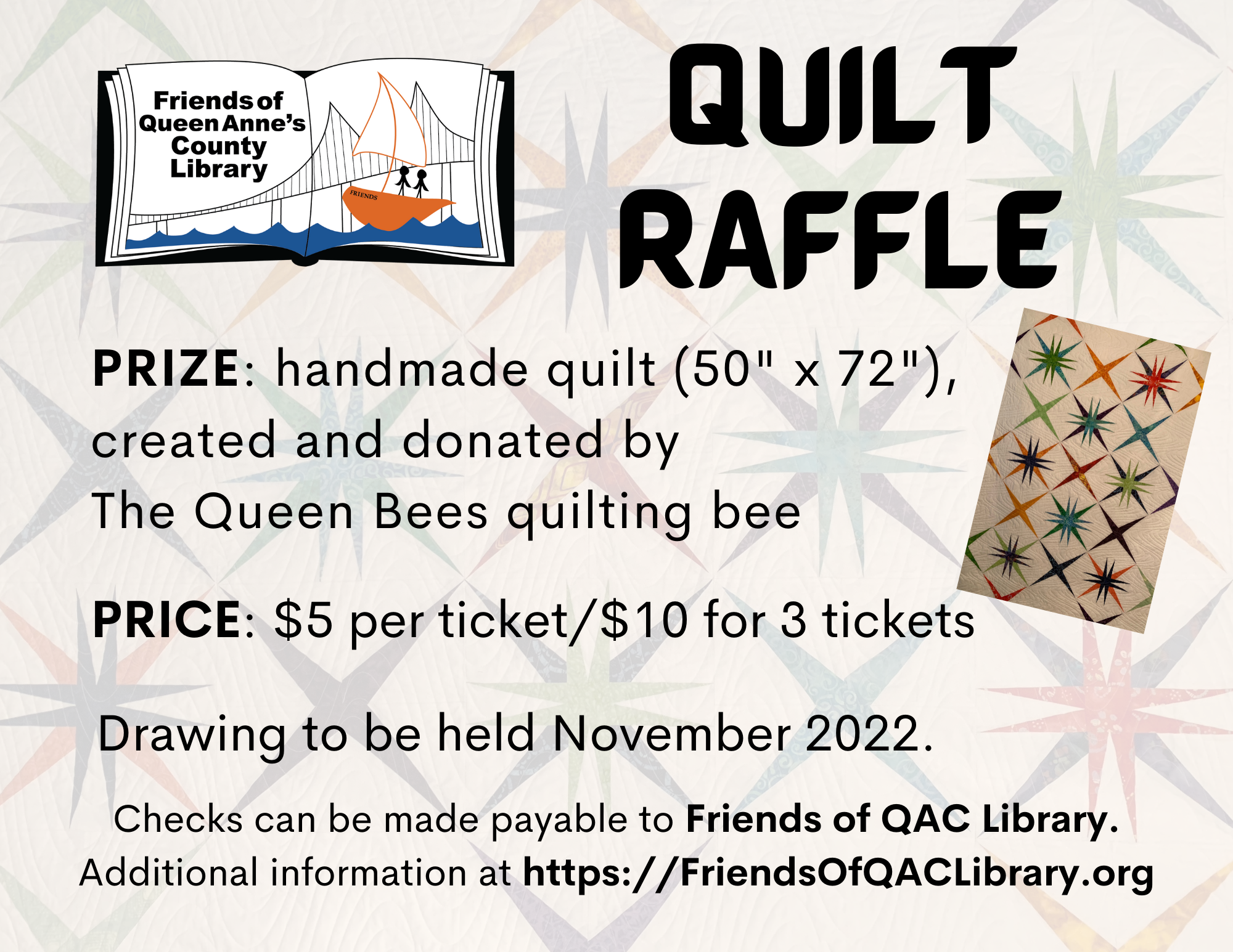 The Friends of the Queen Anne's County Library is raffling off a handmade quilt, generously donated by our local quilting bee, The Queen Bees. The quilt aptly features a Chesapeake Star pattern, with shades of blue, purple, orange, and green on a beige background and measures 52 inches x 72 inches.
Each raffle ticket is $5, or you can purchase 3 tickets for $10. The Friends will be selling tickets at local events throughout the county in the coming months, and tickets will be available at both the Kent Island and Centreville branches of the library. Tickets can also be purchased by sending a check, payable to Friends of QAC Library, to PO Box 482, Grasonville MD 21638. Please include both your email address and mailing address with your check so that we can confirm your purchase of tickets.
The grand prize drawing will be held in November 2022.